The Compact Nanoimprint Tool
- CNI v3.0 -
Perfect for testing & demos | Compact desktop size | Versatile and flexible |
A cost-effective solution
A desktop nanoimprint tool for easy replication of micro and nanoscale structures
The starting point of nano-replication
A compact nanoimprint tool that can be used for both imprinting and hot embossing. Perfect for testing and demo. 
Supports masters and substrates up to 120 and 210 mm. Both versions support thermal imprint up to 250°C and UV imprint at 365 nm and/or 405 nm
Allows for replication of micro- and nanostructures from masters to substrates, both thermal replication and UV replication. 
Ease of use, cost-effective
Robust and simple to operate. It facilitates non-standard processes and new experiments as well as mature and advanced development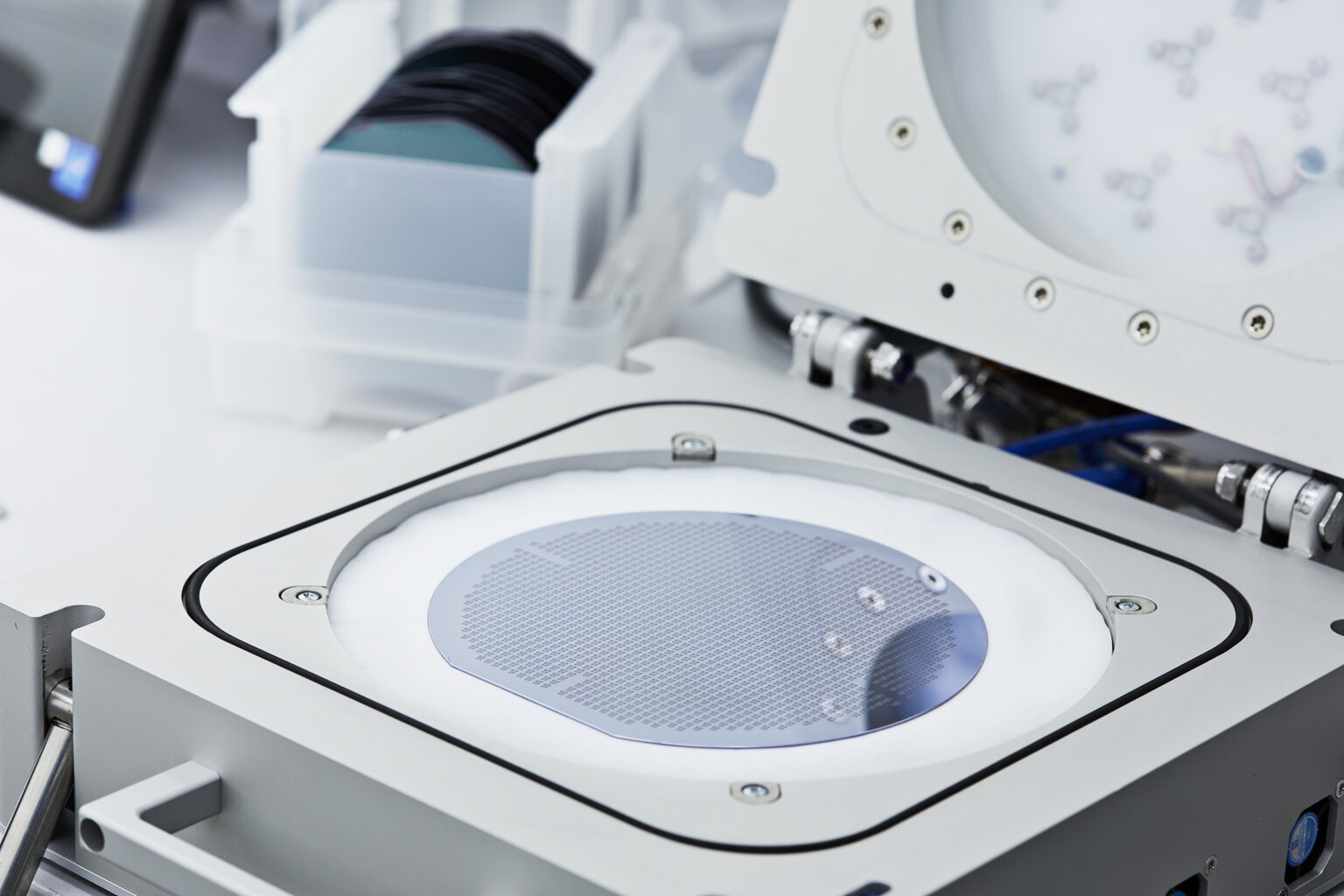 A versatile and flexible replication tool
Nanoimprint – even on curved surfaces
Reverse Nanoimprint Lithography
Hot embossing
Wafer level optics replication
Bonding
Planarization of thick resists
Attachment and structuring of Graphene
Attaching resist on curved surfaces
More …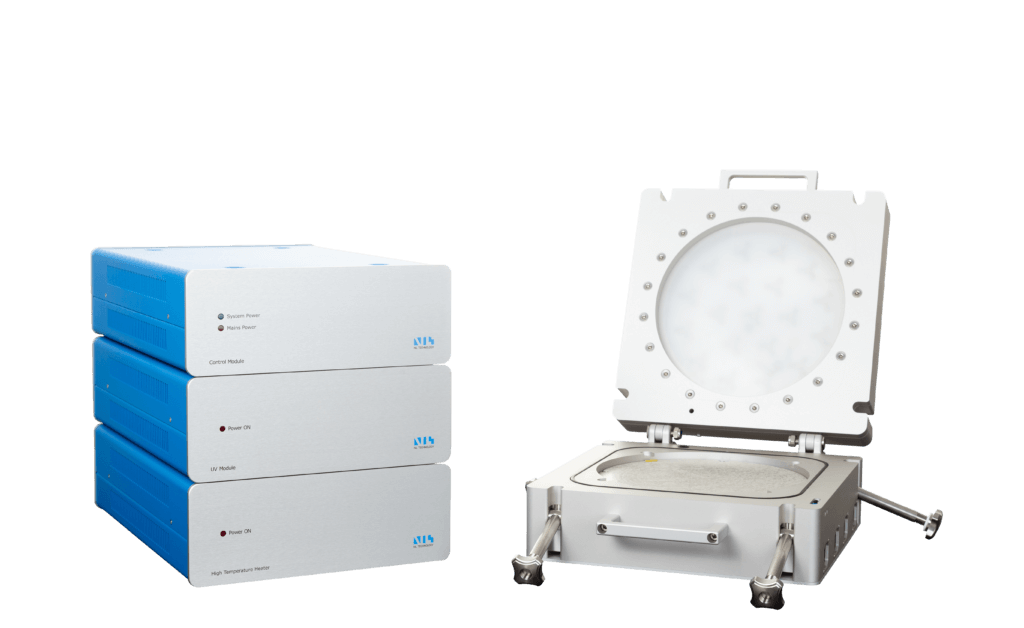 "We have a very special sample set up which differs from standard applications. To process these samples, we were looking for a tool that allowed us to perform nanoimprinting at elevated temperatures and high forces under vacuum conditions.
We were really happy when we found the CNI tool. It combined all our requirements with an open construction and a flexible nature, enabling us to manipulate our sample setup inside the tool easily."
Enno Krauss, University of Würzburg
CNI-replication in 4-level polymer (device) with steep side walls, sharp corners and low roughness. Polymer coated with Au prior to obtaining SEM.
The SEM image shows a replication we did in collaboration with Johns Hopkins University. This is chromium dots on silicon after lift-off. The pattern was thermal imprinted in the CNI tool using mr-I8000 series resist from MicroResist. The smallest dots are 100 nm diameter.
Would you like to know more?
View our on-demand CNI webinar
NILT CNI – Options and Applications
The CNI is a flexible nanoimprint tool that can be used in a variety of ways. In this free on-demand webinar, Kristian Smistrup, NILT's Senior Tool Development Engineer,  gives you the recipe to:
How you quickly can get started with the CNI
Take full advantage of the rool
 What the difference is between the different configurations that the CNI can have
Finally, you will see a few examples of CNI processing
View our on-demand webinar at your convenience
Receive a link to our webinar and watch it when you have the time. You can read a lot more about the webinar and what you can get out of it by clicking the link underneath.

Kristian Smistrup
Senior Tool Development Engineer
Find the right CNI version for your needs
The CNI tool is available in 20 different configurations depending on your needs. You have to decide whether you need the big chamber and what kind of UV exposure and temperature range you need.
See the different configurations and get a quote for your CNI by clicking on the button underneath. 
CNI v3.0 210 mm, HTH + UV 365
CNI v3.0 120 mm, Heater + UV 365 + UV 405
In this short video, we show the most basic operations in the CNI tool. We use hot embossing to create a working stamp from a master and we use UV nanoimprint to transfer the pattern from the working stamp and onto a silicon wafer with mr-NIL210 UV imprint resist. The CNI used is the CNI v2.1.
We do also have a short user story about multiscale hydrophobic structures using reverse NIL in a CNI.