Meta Optical Elements (MOE) prototyping for NIR/SWIR/VIS with fast turnaround time.
We realize your MOE design, from a GDS file to the final elements.
MOEs are prototyped by electron beam lithography and post-processing.
Prototype elements can be made on various glass thicknesses, with or without ARC, filters, etc.
Added benefits of working with NILT
If required, we can optically characterize your metalens using our extensive optical lab capabilities and optical testers (emitter and receiver optics).
NILT can provide design services. Provide us with your desired optical performance, and we will design the metalens.
NILT's design services are guided by Design for Manufacturing (DFM) principles.
NILT can assist you with integrating the MOEs into module designs using Zemax.
NILT can provide manufacturing services to scale your optical metalens product from prototyping to volume manufacturing.
NILT can assist in building optical modules using the prototyped and manufactured MOEs.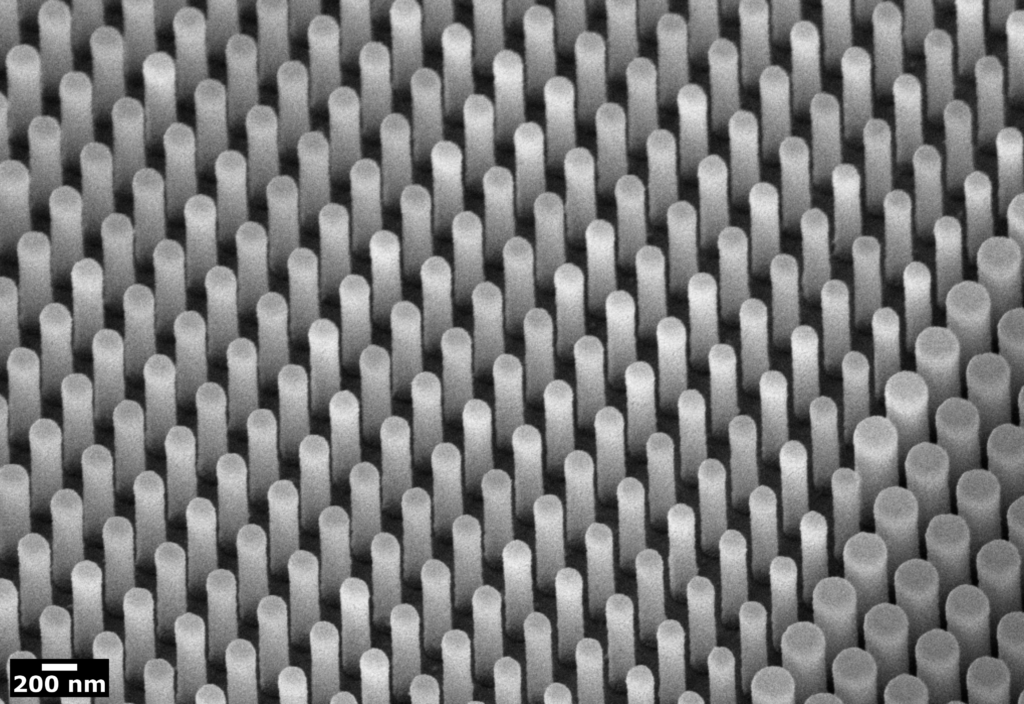 SEM image of typical meta optic for VIS, prototyped by NILT
Contact us to learn more about the possibilities with NILT Metalens Prototyping.
Image: 1380 nm SWIR 1M MOE imaging lens with aperture by NILT compared to traditional SWIR lens