Microlens arrays (MLAs) are arrays of small, sub-millimeter, lenses that are used in optical applications, such as light collection on CCD arrays, optical microscopes, light field cameras, 3D imaging and displays, optical sensors and LiDAR systems, etc.
NIL Technology provides a wide range of custom microlens arrays with a broad range of lens configurations and spherical or aspherical lens shapes. 
We can offer both one-dimensional and two-dimensional arrays. We also have lens configurations as hexagonal and square configurations, as well as random, with options of close packed lenses or with gaps between the lenses.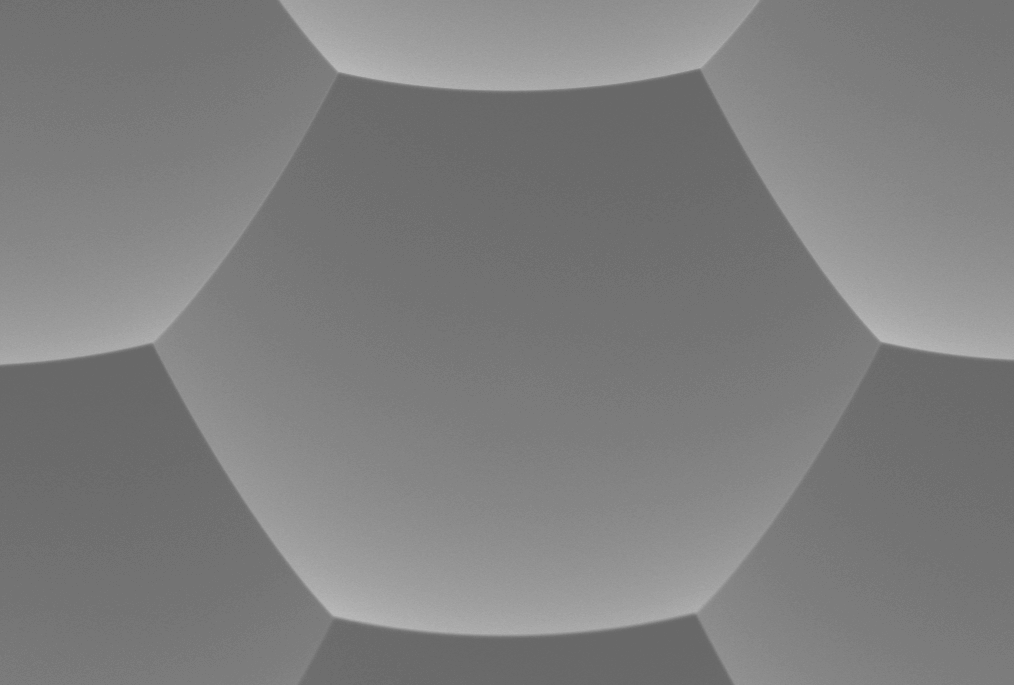 Spherical MLA in glass, hexagonal closed packed. Size is 2 µm
Custom microlens arrays with high quality
We design and manufacture custom MLAs with high quality. We have a variety of masters with concave or convex MLAs for use in production of polymer microlens arrays by hot-embossing, UV replication or injection molding. 
The masters are offered in fused silica and nickel. Lens depth/height and lens width can be controlled independently, so any parabolic lens shape can be realized on the stamps. Polymer replications with convex and concave lens arrays can also be provided.