Nanoimprint lithography was originally developed for the semiconductor industry; it was intended to become an alternative to Electron Beam Lithography and conventional photolithographic processes, such as Extreme UV Lithography.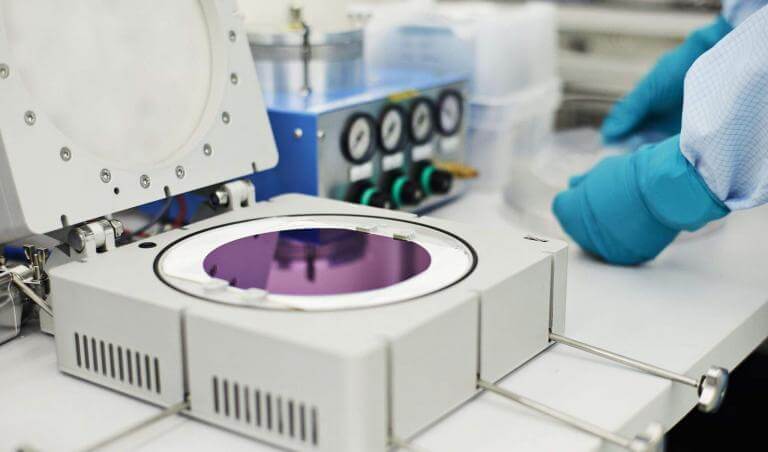 Nanoimprint Lithography Services
NIL Technology offers a variety of different Nanoimprint Lithography services. The most important of these are:
Thermal wafer scale Nanoimprint Lithography
UV wafer scale Nanoimprint Lithography
Repeat Nanoimprint Lithography
We also offer UV and thermal nanoimprint lithography, Hot Embossing, and other nanoimprint services. Nanoimprint lithography is offered on many substrate types and into most polymer materials.
Masters for Nanoimprint Lithography
Since our beginnings, we have specialized in making masters for nanoimprint lithography. One of the reasons for our success is that we perform a lot of nanoimprint lithography as part of our R&D and customer work. Highly specialized nanoimprint lithography is in our DNA, and we have used this experience to understand the critical properties of masters. Vice versa, our understanding of masters enables us to make effective nanoimprint lithography
We routinely work with silicon, nickel, and fused silica hard stamps/masters and we have an extensive working stamp program. We can also work with the customer's working stamp or we can make working stamps from the customer's master. This includes polymer stamps, PDMS stamps, Ormostamp® stamps, as well as our in-house working stamp technologies. 
If required, we also offer pre- and post-processing of substrates and masters. This includes cleaning, anti-sticking coating, etching, metal lift off as well as other processes.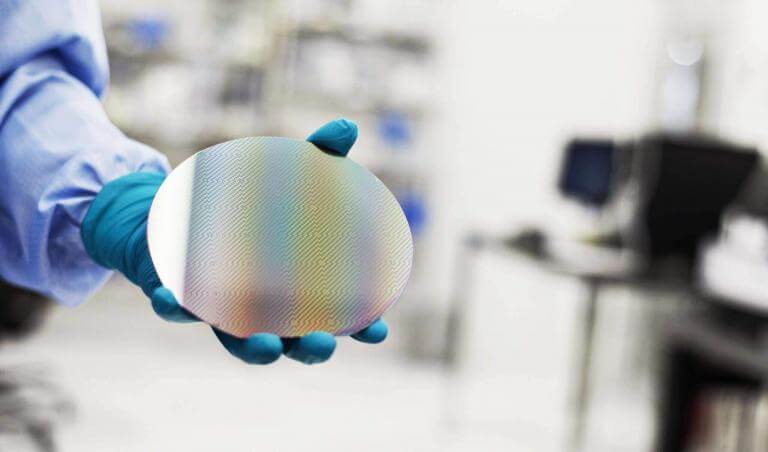 Nanoimprint Lithography tools and materials
We use commercially available imprint tools from Nanonex®, Obducat®, EZ Imprint®, and NIL Technology®, as well as our in-house R&D machines. We always choose the best tool for the job. 
Typical substrate types are Silicon, Fused Silica, III-V materials and polymer sheets. We also imprint on other non-standard substrates, and even steel molds as part of our FBS technology (LINK). 
We can work with all commercially available imprint polymers, but we can also offer customer-specific polymer formulations. If required, we will advise the customer on polymer choice.
General specifications for Nanoimprint Lithography:
| | |
| --- | --- |
| | Silicon, fused silica, Polymer or nickel |
| | Any resist specified by the customer |
| | |
| | |
| | 2, 4 and 6 inch wafers. Any odd shape that can be diced out of a 4 inch wafer polymer sheets. Metal parts. |
How Nanoimprint Lithography is created